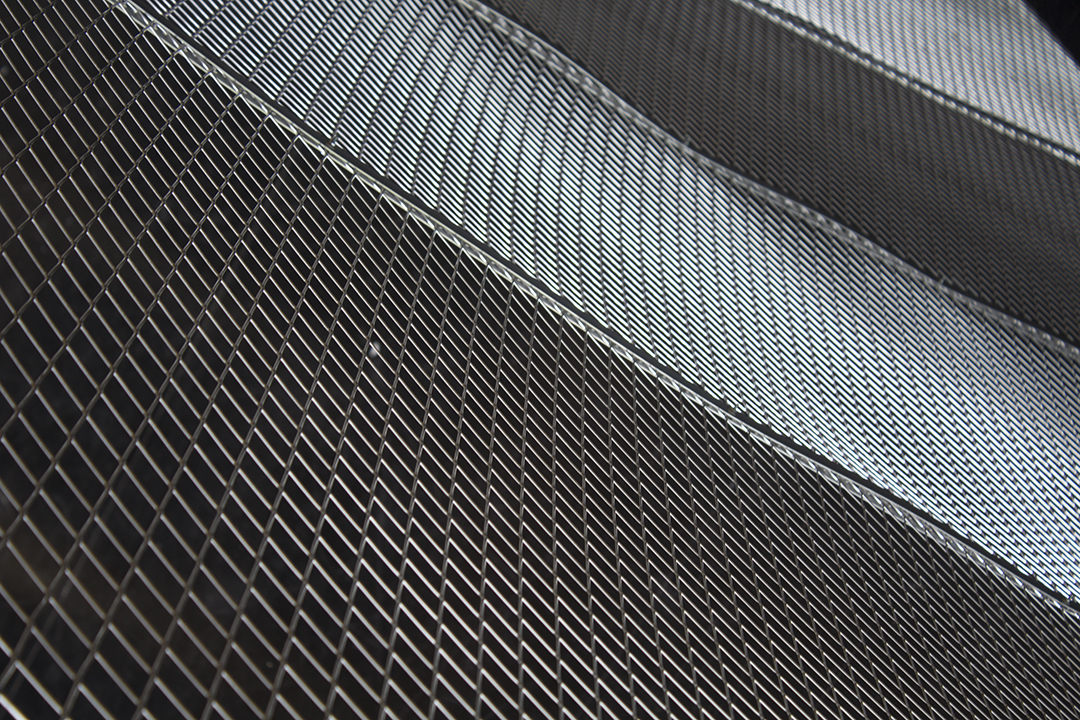 The Migration of Data and Other Life Forms is a sound installation that sets up a data migration process, which transfers voices from the Internationales Musikinstitut Darmstadt archive and Archivo PAIS – Varchausky's personal archive of anonymous voices – into a 15 by 4 meter fence that blocks the exhibition space.
Using a series of electro-dynamic transducers, the voices of composers lecturing at Darmstadt since 1946 travel through the fence to meet the anonymous voices of street vendors, informal preachers, institutional announcers and street artists preserved in Archivo PAIS. Before playing them, a computer software analyses their prosody to find similarities in the way these different voices speak and pair them together. By leaning modified stethoscopes against the fence, the audience can listen to the sounds of both archives – the personal and the historic – as they migrate through its surface.
Becoming a physical support for sound, the fence transcends its coercive function and becomes a network, a resonant space and a connecting tissue. Questions of access, survival and displacement are raised through the spyglass of art and technology, turning the project into a broader reflection on migration as a form of preservation.
The system picking a reference from the IMD Archive and finding the best matches in Archivo PAIS
Audio clip: Adobe Flash Player (version 9 or above) is required to play this audio clip. Download the latest version here. You also need to have JavaScript enabled in your browser.
Audio clip: Adobe Flash Player (version 9 or above) is required to play this audio clip. Download the latest version here. You also need to have JavaScript enabled in your browser.
The system playing files alternatively from each archive and panning them through the whole fence
Audio clip: Adobe Flash Player (version 9 or above) is required to play this audio clip. Download the latest version here. You also need to have JavaScript enabled in your browser.
Click for a review in the Darmstädter Echo
CREDITS
Produced by Internationales Musikinstitut Darmstadt, Goethe- Institut,  Goethe Institut Buenos Aires.
Curated by Michael Rehbhan for historage: 7 decades-7 readings. 48th Ferienkurse für Neue Musik, Darmstadt.
With support from Proyecto SAETAS (Sistemas de Espacio y Tiempo en el Arte Sonoro – UNQ / Programa de Investigación Sistemas Temporales y Síntesis Espacial en el Arte Sonoro)
Light Design and space set-up: Matias Sendón.
Prosody analysis software: Scott Carver.
Assistant in Buenos Aires: Juan Cruz Amusategui.
Graphic Design: Pablo Verón.
Aug 3rd – Aug 9th, Faculty of Design, Hochschule Darmstadt.